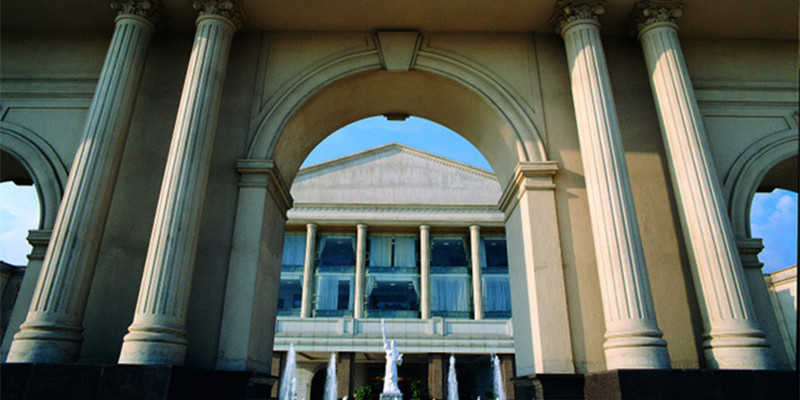 HEC Pharm is a private company, which was founded in 1992 in Shenzhen, China which is active in three areas: aluminum, nanling resorts and pharmaceuticals.
HEC Pharm , with a turnover of 2 billion U.S. dollars (2011) was one of the top 50 private enterprises in China.
Divisions:
Aluminium business and energy
HEC Pharm has built a sophisticated and synergistic aluminum business and owns the largest production facility for deep-drawn films, electronic and hydrophilic films and capacitors.
The first steps towards implementing an energy supply chain were in late 2007. Approval and the continuous development of a 600MW power plant, with its adjacent transport system and the approval of the mine in Guizhou Province
Nanling resorts
In 2009, HEC Pharm signed an agreement with the country government of Ruyuan for a joint venture to develop the Nanling National Park in Guangdong Province. Nanling National Park is a pristine forest covering 480,000 square meters and contains some of the most beautiful scenery in China; plush natural landscapes, beautiful waterfalls and wide variety of flora and fauna. This marked the begging of the nanling resorts.
Pharma
HEC Pharm was established in 2002. Today HEC Pharm includes 4 subsidiaries with manufacturing facilities. They are HEC Pharm Co. Ltd. and Yichang Changjiang Pharmaceutical Co., Ltd. both located in Hubei, China, Sunshine Lake Pharma Co., Ltd. and Ruyuan HEC pharm Co., Ltd. located in Guangdong, China.
After several years development, HEC Pharm has become one of the most innovative and promising pharmaceutical companies in China, here are some mainly achievements:
In 2006, HEC was granted a license from Roche to produce oseltamivir in China. HEC Pharm, now is the largest manufacturer in China of oseltamivir, and its trade name, Kewei.
In 2008, HEC Pharm became the largest and most advanced manufacturing base for the highest quality macrolides production in the world. Our client list includes global corporations such as Pfizer and Abbott Laboratories.
HEC Pharm also established a premier sales force in China. We now have more than 213 domestic sales offices which include 1,500 medical representatives with that number expected to expand to 3,000 by 2017. At the same time our sales team operates overseas branches in the United Stated, Germany, Japan and Australia.