?
?From April to October 2015, HEC will attend CPHI worldwide 2015 and five branches. This event is one of the largest in the world with nearly 100,000+ fine chemical and API buyers and suppliers joining the conference to learn, network & identify business opportunities.
??
?HEC will introduce its first-class R&D Center, while demonstrating its strict quality system and efficient regulatory team at the meeting. At the same time HEC will promote its drug product, substance and biosimilars to the industry. This conference will give HEC a chance to connect with industry deeply and to present the potential of products to the industry.
??
?Welcome all the customers to visit our booth, and look forward to cooperating with you!
??
?Conference Information
?
?
?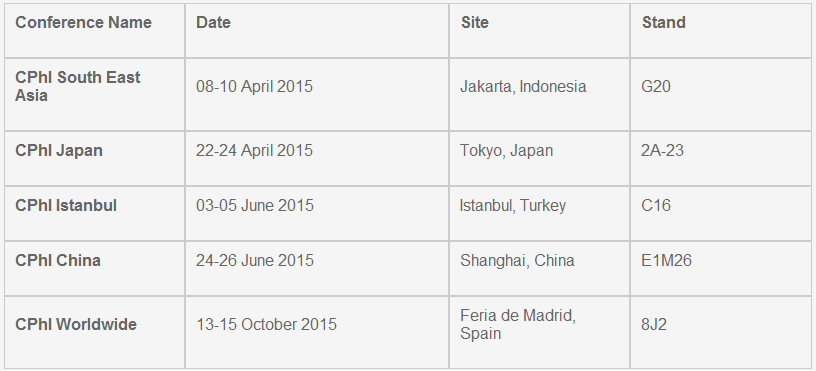 ?
?